Making travel accessible. That is one of the major pillars under which Leap Forward Travel was founded. While you'll often see us writing from and posting photos of some of the most amazing hotel properties in the world (including my favorite, the Conrad Rangali in the Maldives), it's best to have an array of options in your arsenal if you truly want to explore the world on a shoestring budget. Enter Couch Surfing.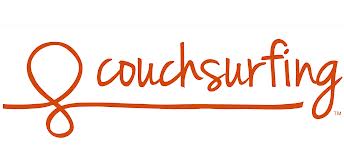 With Couchsurfing.com, you can stay with locals in every country on earth. Travel like a local, stay in someone's home and experience the world in a way money can't buy.  Sure the idea of staying for the night in someone's home has been around for a long time, but harnessing the power of a great Web site to tie together people from all over the world has made this concept an even easier and smarter resource. Throughout our travels in New Zealand, Jordon and I used the Couch Surfing portal to stay with four hosts over the course of four nights—and each with great success.
Couch Surfing is a bit like combining Amazon and Priceline.com, while also adding in a heaping scoop of Southern hospitality. The tool links together eager travelers looking to meet and stay with selfless hosts, all in exchange for for a good conversation about life and travel adventures. Through these matches, it's not uncommon for perfect strangers to become lifelong friends.
The concept is easy: Write a profile, conduct a search of the area in which you want to stay, contact a host, and stay a night (or more). But there is an element of protocol in order for your request to be a success.
Mike's Couch Surfing Rules:
Write a well thought-out and honest profile. Couch Surfing takes you through the process.
When searching for a place to stay, always do your research on a host's interests and write a personalized request to them. (This is called "doing your homework," and it's important to both parties.)
Try to make the arrangement as far in advance as possible. (At least a week or two, if not months.) It's not about just trying to get a free room last-minute; it's about forming a connection between people.
Definitely communicate in advance of arrival. A follow-up message the day before is always best.
Always be polite, courteous, and considerate of your hosts, even if conditions aren't ideal.
Be safe! The online rating of both hosts and guests serves as an excellent measure of past experiences. But always stay aware and follow safety best practices as noted on Couch Surfing's site.
Always follow-up with a nice note to your hosts. An email is great, but a personalized thank-you card is even better.
Write a positive review after you've had a great experience. Your hosts will really appreciate it!
As a general practice, I always offer to take my hosts out to dinner. The cost of the meal is a fraction of what I would be paying if I stayed at a hotel, and it's a gesture that really shows appreciation for the time and resources of your host. Besides, you'll likely get a great conversation about the area in which you're staying, smart local advice, and an exchange of ideas about traveling the globe that could forever change your life.
In terms of expectations, accommodations range from a private home with a butler and a dedicated room, to a basement full of a dozen other travelers lined up on the floor like sardines. In most cases, though, it's generally somewhere in between. For the most part, you'll be able to communicate with a host in advance to see if what they have available is what would be amenable to you.
While a few take for granted the generosity of hosts, the couch surfing community is really about meeting new friends and exchanging ideas about travel. Sure, it's a free or cheap place to stay, but the opportunity to really engage with people of different locals and cultures is quite possibly the most important reason to travel in the first place. But yeah… for those on a shoestring budget, the price is just right!
The final thought is about reciprocity. The system works because of the graciousness and hospitality of some amazing people. No doubt it has to seem a bit odd at first to open your home to someone you maybe never met. But if the circular giving is to continue, there must always be someone to have a couch or a spare bedroom to lend—even if only once and a while. Hopefully as a traveler, you will one day have the opportunity to experience the couch surfing life, only to find a richness that comes with inviting others to stay in your own home.
While I still love traveling and staying at fabulous properties around the globe, and do it mostly by amassing points through credit card promotions and sign-up bonuses, there is a special place for couch surfing; and Couchsurfing.com facilitates it. I encourage you to consider including it in your portfolio of options as a means of making travel more enriching and accessible.
And to our past couch surfing hosts and now new friends, thank-you for inviting us into your homes. Each was a special and memorable experience, and I'll always cherish the time we spent.
Hopefully by now that thank-you card has arrived.