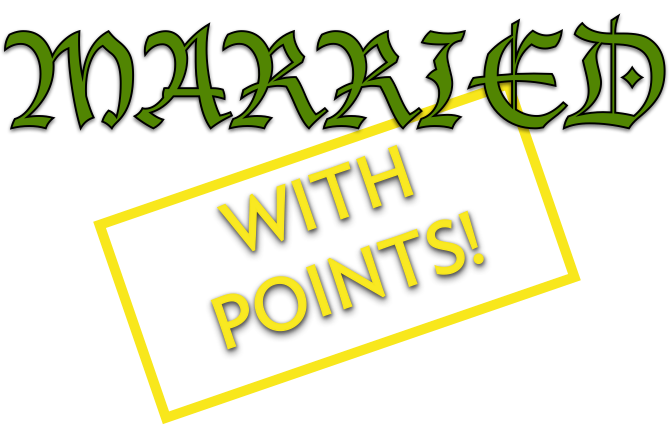 Previously in Married…with Points!
Let's just put it this way: I knew Julie was going to say yes. My advice to all you would-be proposers out there: be sure of his or her answer before you ask. And preferably be sure that that answer will be yes. I'll leave all the sordid details of the actual proposal to those that already know the story. What you're here for is a good old-fashioned explanation of how points played a role in the proposal.
Julie's family lives in Jacksonville. My family lives in Kentucky. For us, points are not only a way to see the world, they're a way to see the ones we love. Before collecting points, every time I wanted to go home, I had to plan months in advance. I set a reminder everyday to check the prices of every flight from Washington DC to Nashville. I would hop on any price reduction and unwillingly shell out hundreds of dollars to to spend 48 hours with my family.
When I proposed, things were a little bit different. Four days after, we were on a Southwest flight to Nashville… for free. And the thing about it: it wasn't my only option.
I've spoken about the Southwest companion pass at length, so I'll just mention briefly that once you earn it, a designated companion flies with you for free. Julie and I do the bulk of our domestic travel on Southwest. Because of this, all of our flights on Southwest are buy one, get one free, whether or not we pay with points.
But we also had the option of flying with British Airways Avios. British Airways is a distance-based program, which means that the fewer miles you fly, the fewer points you'll use for the ticket. On any British Airways flight or their partner airlines (which now includes both American Airlines and US Air), any flight below 649 miles, only costs 4500 points. For comparison, most airlines would charge you 12,500. That means both Julie and I can go roundtrip to Jacksonville or Nashville for only 18,000 points, where on other airlines awards, it would cost us 50,000.
It's a good thing that those flights cost as few points as they did, because sitting on that Southwest flight, four days after the proposal, I still didn't have a ring. I'm lucky that Julie is willing to marry a ringless bum. The major reason for this is that I'm deathly afraid of buying jewelry for other people. I mean, c'mon, she's going to be wearing this everyday for the rest of her life, she should be picking it out. (At least, that's what I told myself)
The (very, very) minor and (very, very) secondary reason I hadn't picked out the ring? I'd yet to figure out what credit card I was going to put it on. Spoiler alert: I couldn't find a credit card that gave you point multipliers at jewelry stores. That left me the option of just getting 1x points (Booooo 1x!) or looking for a different strategy. I ended up settling on my Citi Hilton Reserve card. Not because the 3x the points I earn on that card was that appealing (let's face it, individual Hilton points are not that valuable), but because every year in which you spend $10,000 or more on the card, you get a free night at any Hilton property in the world. That purchase, along with a few others last year, got us one of the four free nights we'll be spending at the Conrad Maldives this August.
As with any large purchase, take the time to think through your credit card strategy. If you can't get multiple points per dollar on the purchase, then use a card you're trying meet a minimum spend on. If you can't do either of those things, think through your points goals: use it as a boost to something you know you can use in the near future. It's good to have a nice base of points built up for emergencies (whether they be of the serious type or the "holy crap, this is a good deal I need to get immediately" type), it's a lot more encouraging to make a big purchase and then see your points balance significantly go up afterwards when you've got a travel goal in mind for that points balance.
It doesn't need to be said, but I'll say it anyways: points should be a secondary consideration when proposing. But, you know what? If you're going to be spending a ton of money anyway, it makes sense to make it work with your travel goals. When getting married, there's a lot of things that you can only pay for with cash money, but for the things you can pay for in points, those purchases are all the better.