The Wandering Aramean has a new tool for estimating the cost of British Airways Avios for award flights:
After I released the map showing all of United's 700 mile city pairs earlier this week for awards a number of people asked about an Avios Points option as well. With well-defined, distance-based rates and per-segment pricing the result is a bit different but still rather interesting to peruse. I know the data is not 100% complete, mostly because keeping current on all the routes flown by the various partners is not always the easiest thing to do. But it is pretty darn close and, at least to me, actually pretty to look at. Just load up the site and then click on any of the listed airports, either on the map or in the text list on the sidebar, to get all the non-stop options from that airport.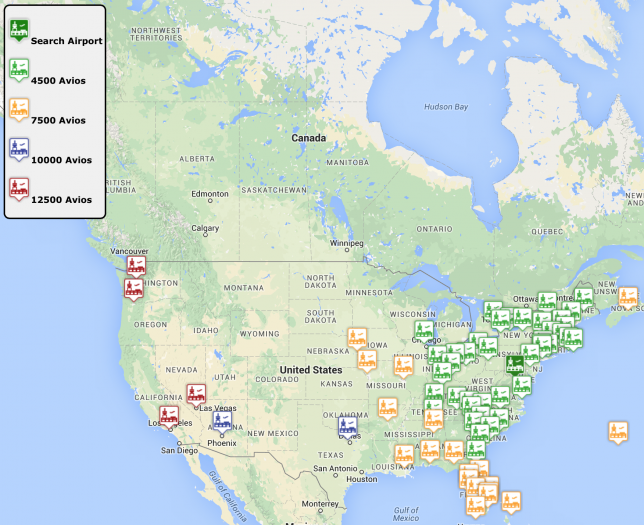 Click here for a direct link to the tool.
If you're new to British Airways Avios, one of the most difficult things to wrap your mind around is that the further away an airport, the more Avios a flight costs. Just type in your home airport and see everywhere you can go and how much it will cost you.