The Washington Post mapped the 20 longest flights in the world.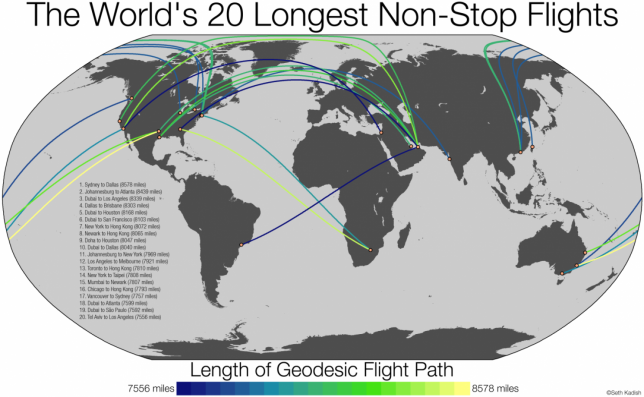 The longest flight I've ever been on was last year from Washington Dulles to Seoul Incheon, which clocks in at 6,950 miles taking 14 hours and 35 minutes. I do have #7 (Hong Kong to New York) booked for this August (8,056 miles taking 15 hours and 50 minutes)
According to Loyalty Lobby, the previous winner was Newark to Singapore, which was 9,354 miles. That flight was all business class, but I still can't imagine staying in a single seat for close to 20 hours.